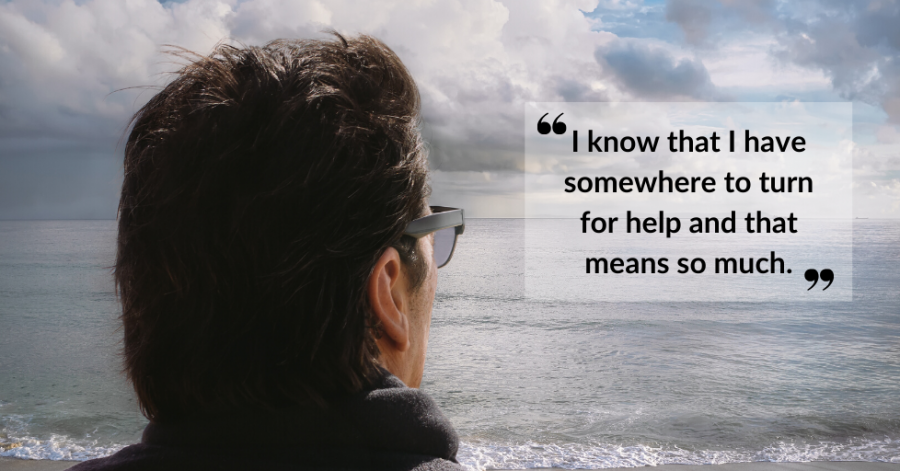 The following article has been written by one of our tenants.  We've changed his name to Neil.  Neil was in a desperate place with his health and finances.  After receiving help from one of our Financial Inclusion Coaches, Neil has very kindly allowed us to share his story in the hope that it might help others.
Just before Christmas last year I had a complete mental breakdown, my life had been unravelling for months and then it completely fell apart. I don't remember much else except I didn't want to live anymore.

Fast forward five months and I found myself back in the community on my own and expected to just pick up where I left off. I quickly realised that I had no money because all my benefits had been stopped. I called the Department of Work and Pensions (DWP) myself which was difficult and I didn't really understand what they were saying to me. They didn't listen to what I was asking for, they just kept insisting that I apply for something called Universal Credit (UC), so I did.

Two days later I spoke to my housing association to say that I was home and checked on my rent. My rent officer, Vicky straight away asked if I would like to be referred for support from the Financial Inclusion Team? I knew I needed help, so I said yes.

I started having conversations with Mel and she has helped me more than anyone else ever has. It has helped not just me, but my Mum who has been unwell herself. She was so worried about me and didn't know where to start to try and get me help.

Mel has understood my conditions and that some days I'm not well enough to be able to talk. She has spoken to the DWP and got my Personal Independence Payment started again. She has spoken with Employment and Support Allowance and realised that I wasn't receiving something called Severe Disability Premium and that I should have been getting it for the last fours years. She is now also trying to get me back on to ESA.

I'm sad to admit but because I was so unwell last year, things had gotten out of control and my flat wasn't in the best condition. Everything basically had to be thrown out, only in the middle of lockdown no one was taking away rubbish. I spoke to Mel who helped to get someone to come out and remove the rubbish and old items and get repairs carried out that I had neglected for a while. She arranged money to get me new furniture, a fridge, cooker and washing machine. But more than that Mel and all the team that came out to help me were so kind and patient and I can't thank you enough.

I didn't think my life would get better and things aren't easy still, but this has helped me hope again. I know that I have somewhere to turn for help and that means so much. Thank you.