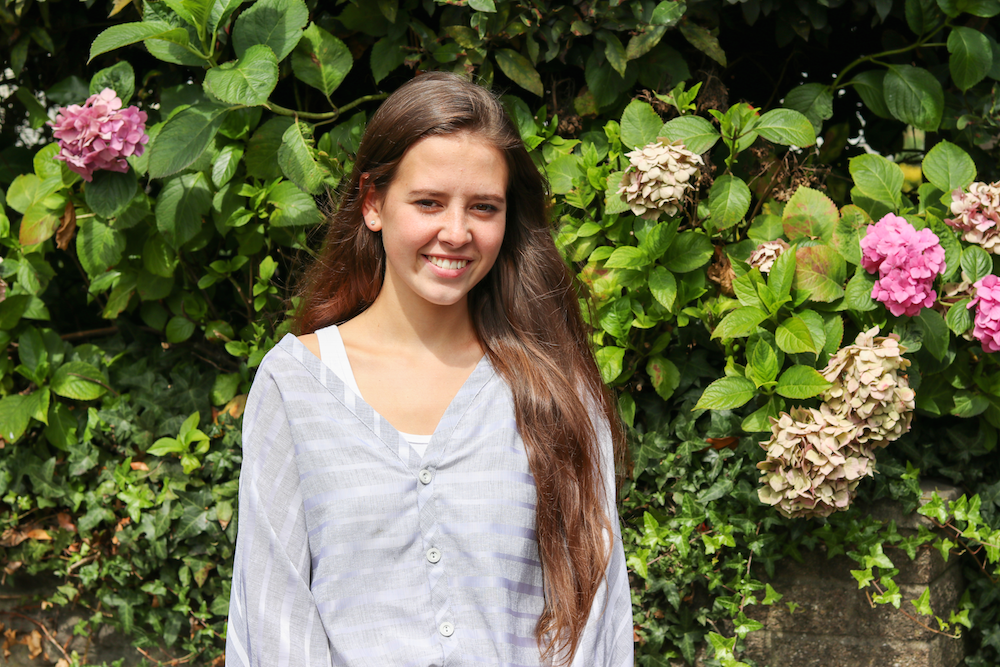 This week we say a fond farewell to Georgia who completes her work placement year with Cadwyn's Investment Team. Georgia has become a valuable asset to the team during a very busy year, and provided support during the handover of 48 flats at Wordsworth Court,  through the design and delivery of the Bute Street Shipping Container project, and the construction of 30 flats at Courtenay Road, a development for Cardiff Council.
 Georgia has also been working closely with the team to secure exciting new development opportunities that will evolve over the coming months, providing additional much needed affordable homes within Cardiff.
Georgia will return to UWE (University of the West of England) in September to complete the final year of a BA in Property Development and Planning. We asked Georgia for her thoughts on how valuable her placement has been with Cadwyn and the experience and knowledge she has gained.
"I have always had an interest in social housing and wanted to gain some experience working within a housing association. I thought by including a year work placement within my academic course it would not only provide skills and knowledge to help with the rest of my academic studies, but would also help with my chances of future employment. Throughout this year, I have had an opportunity to be involved in all work based projects in a broad range of areas of work. Shadowing the Investment team has allowed me to see all theory learnt at university being put into practice. The Investment team have treated me well, providing me with plenty of opportunity and knowledge of the industry which will be of much use for the future. I have experienced all areas of the development process – from acquisition stage all the way to handover. I have achieved a lot during the year and have met many nice and helpful people not only at Cadwyn but also at Cadwyn's contractors and consultants. I am so grateful that Realise your Potential and the Investment team have given me an opportunity to work in an organisation providing much needed homes. Thank you Cadwyn for having me for the year!"
Georgia applied for her work placement via Realise Your Potential and has shadowed Jo, Kath and Simon for much of her time to ensure she had as much exposure to the social housing development world as possible.  Georgia has worked with Cadwyns various Contractors and Consultants, along with Cardiff Council, and with various internal departments within Cadwyn.
 In November this year Georgia and her fellow students will be visiting Cadwyn to view our existing developments and some of the projects Georgia has been involved with. Georgia felt that it would be beneficial for UWE to provide an opportunity for students to find out a little more about social housing development, the difference it can make to peoples lives and communities,  and the fantastic career opportunities the sector can offer.  
 We wish Georgia the very best for her future, she will be missed and we thank her for the valuable contribution she has made within the Investment Team and to Cadwyn.