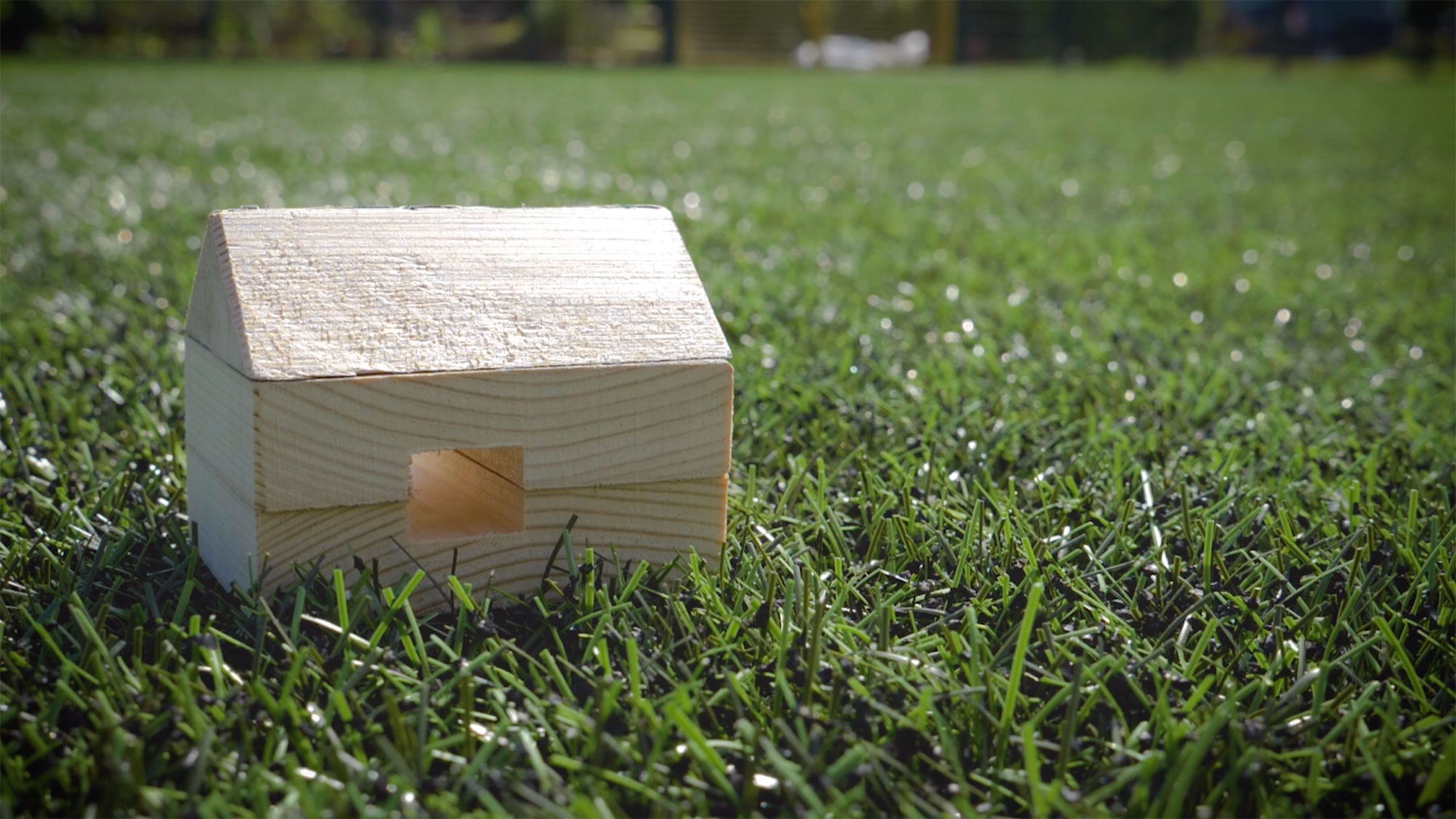 From the Bay to City Hall, you might be wondering why wooden houses have been hidden across the capital.
The houses are part of Cardiff based housing association Cadwyn's campaign to encourage landlords with properties in Cardiff to lease their houses to those most at risk of losing their homes.
400 tiny houses represent the 400 households who are added to Cardiff Council's waiting list each month, joining the 8,000 currently on the list.
They are encouraging people to pick one up and share a pic online along with the campaign hashtag #The400.
NuLife Furniture, a social enterprise has made the houses from donated timber. They collect furniture donations for free to recycle and refurbish to provide affordable furniture to those in need, provide volunteering and training opportunities and to prevent useable furniture from going to landfill. Other wooden houses will be donated to nurseries and playgroups.
Currently, Cadwyn have just over 400 houses leased with them, but they need more to keep up with the demand. Cadwyn have launched #The400 campaign to encourage private landlords to lease their properties through one of their property leasing schemes in a bid to reduce the number of families and individuals waiting for safe and secure homes.
There are a range of reasons why families and individuals are at risk of being homeless. These include a breakdown in relationship, harassment or intimidation, illness, difficulty paying a mortgage or rent, or domestic violence.
Naomi Carter now lives in a Cadwyn property with her family, however, her situation could have been very different:
"Our previous landlord decided to sell the property and I had nowhere to go. The time we had to vacate was getting closer and it worried me a lot, because I have four children and becoming homeless was just not an option."
"Cadwyn approached me and looked at what property would be suitable for a large family like ours. It was also important that we stayed in the area as my son has autism, so he doesn't take to change very well. The effects on him and my other children would have been extremely stressful.
"Without a Cadwyn home there was a possibility that we could have been in a hostel. My eldest son is 18, so we would have been split up too. I know Cadwyn need more properties, and bigger properties as well for families like mine to make sure families don't end up without a safe place to live."
For the right property, there are many benefits to leasing with Cadwyn including guaranteed monthly rent and damage and repairs covered, depending on the package chosen.
Ramon Selvakumaran, a landlord who is based in London and leases to Cadwyn, said:
"I first came across Cadwyn when researching how to receive secure rent. I was attracted to Cadwyn for the guaranteed rent, the fact that they take over the running of the property and the social side, helping society.
"I have leased my property to Cadwyn for three and a half years and I fully trust them. Leasing a property through a housing association is a really smooth, simple and easy process.
"The guaranteed rent was the main attraction, the other things were a bonus, and I'm really proud and happy to tell people about the scheme. I know there's a need for temporary accommodation, so to help at all is a great feeling."
Helen Armstrong is the Director at Cadwyn responsible for making places and changing lives:
"Cadwyn has been leasing properties from private landlords for fourteen years. We are well experienced in looking after your property, guaranteeing your rent and we also give you the chance to help someone who otherwise might be homeless. Lease your property to us and provide a home for one of the 400. You won't regret it."
Cabinet Member for Housing and Communities, Cllr Lynda Thorne, said:
"We understand the importance of a good quality home for people's wellbeing and while we are doing everything we can to increase the amount of affordable housing in the city, including building 2,000 new council homes and buying back property from the market, there is still significant pressures on the housing waiting list.
"That's why we are happy to support Cadwyn, and back their campaign to encourage more private landlords to work with them, to be able to provide decent homes for people who need them.
"It's vital that if anyone is worried about losing their home that they act now, don't wait. In many cases, our Housing Options team are able to provide advice and support that can prevent people becoming homeless, so get in touch on 029 2057 0750 as soon as possible."
Cadwyn have a range of leasing options to suit all landlords. Visit www.the-400.co.uk for more information.