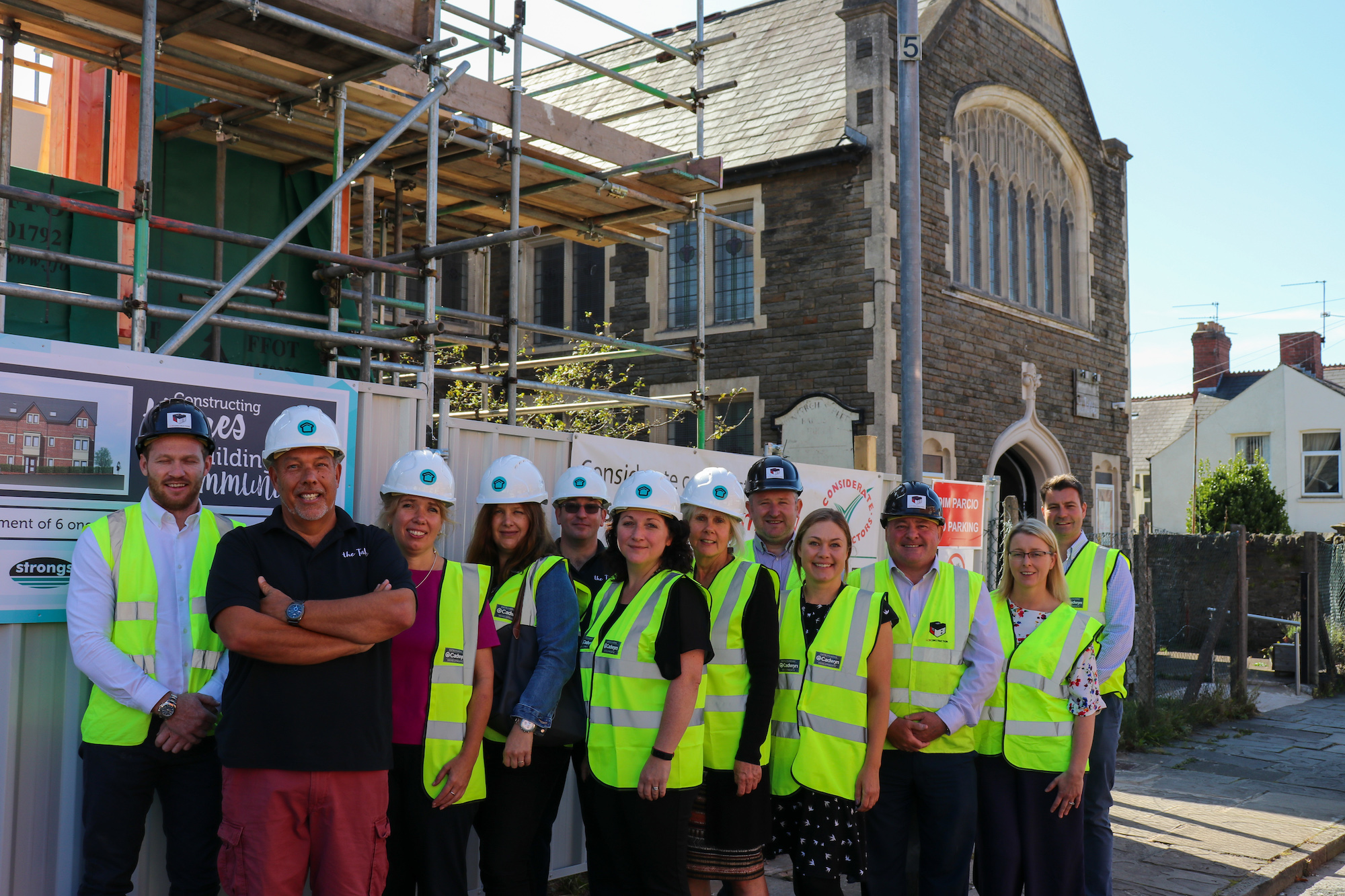 Members of The Table based at Pentyrch Street Baptist Church in Cardiff have visited a development of new homes in the Cathays area of the City which are being built on land once owned and adjacent to the Church but which has been acquired by Cadwyn.
The homes, which are being developed as part of the Faith in Affordable Housing (FiAH) project, are a result of a partnership between Housing Justice Cymru, Pentyrch Street Baptist Church and Cadwyn Housing Association.
FiAH is managed by Housing Justice Cymru and was set up to encourage churches of all denominations to release land and buildings for affordable housing, so that the Church can give something back to the community rather than selling land and property on the open market.
Sharon Lee, Director of Housing Justice Cymru said:
"This development in the heart of Cardiff will provide much needed homes for rent, and has helped to support the great work the church is doing with the community. It shows how working together can make a difference."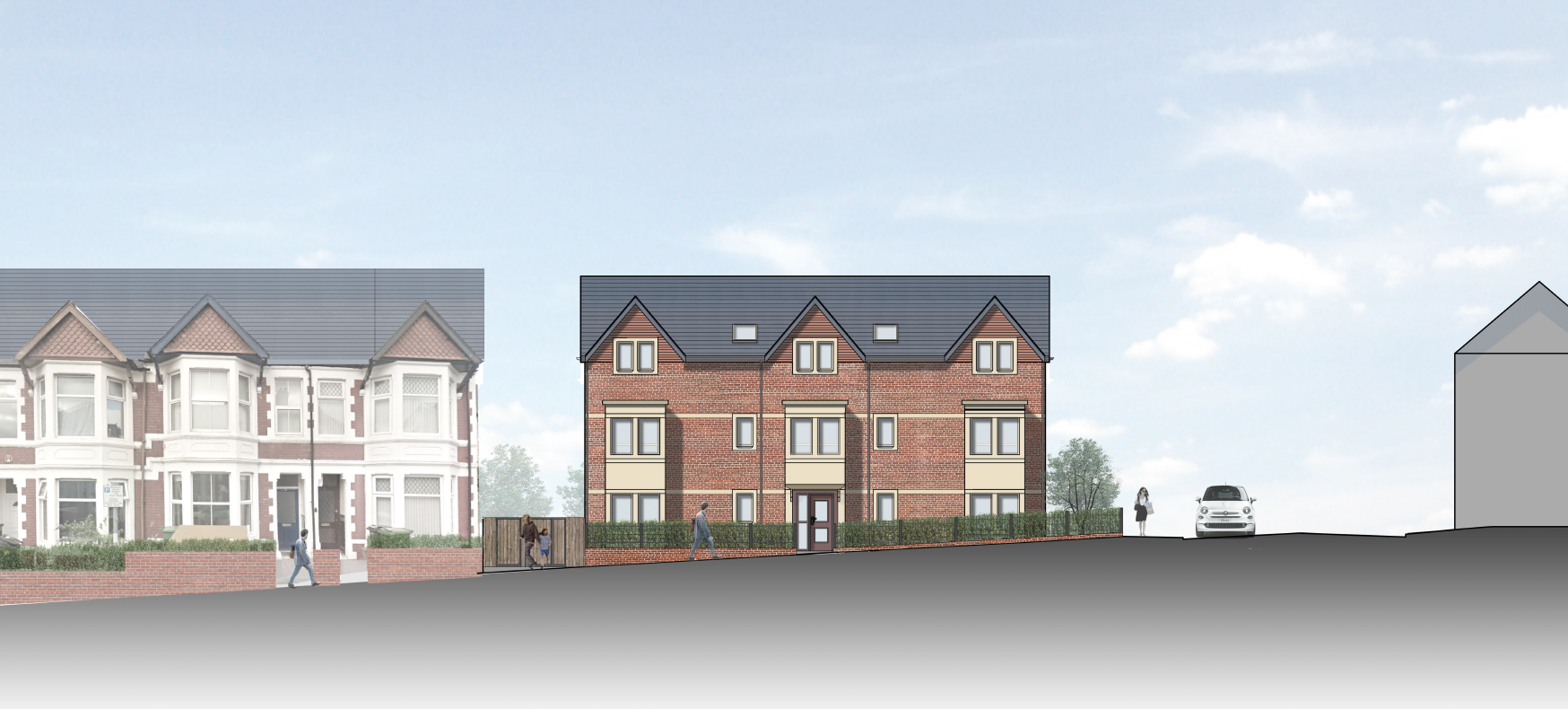 The 6 new homes on the site consist of one-bedroom self-contained apartments designed to fit with the existing residential area and adjacent Church. The new homes will benefit from a highly efficient design to minimise energy running costs and will include communal areas inside and outside the building for the enjoyment of residents.
Kath Palmer, Chief Executive of Cadwyn Housing Association who are developing the new homes said:
"We are delighted to have the opportunity to work in partnership to develop these much-needed affordable homes. Land for housing is scarce within the city, yet with approximately 8,000 people on the Common Housing waiting list in Cardiff, it's vital we continue to build new homes to help meet the demand. As a community-based organisation it is very important for us to be building relationships and communities as well as constructing homes. By working together with the church in this way we are able to make a difference."
Pastor Rob Morse of Pentyrch Baptist Church has been the driving force behind the idea to release the land adjacent to the Church as a means to secure much needed affordable housing in the City and to further develop the range of vibrant community activities that already take place in the Church. Pastor Rob said:
"Christ encourages his followers to be radical in mind and action. Nothing short of active love girded by faith will bring true hope. We are grateful for this partnership in helping to create a space where everybody has somebody.''
The new homes in Cardiff build upon other successful schemes enabled by FiAH in recent years at Merthyr Tydfil, Newport, Bridgend and Swansea with a number of future schemes emerging across North and South Wales, including emerging schemes in the Cardiff area with Cadwyn Housing Association.