Nightingale House is celebrating after one of their residents has now moved into their own home receiving support from them.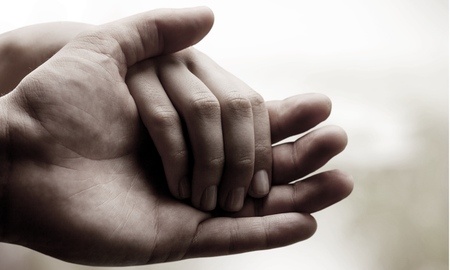 This 26 bedroom homeless hostel for families aims to help tackle homelessness by providing a temporary, safe and supportive environment to families.
Sharon* and her 7 month old daughter came to the hostel after fleeing domestic abuse from her ex-partner, she was low on confidence and was experiencing mental health issues.
After coming to Nightingale House she received support to undertake a 'Freedom from Domestic Abuse' Agored Cymru course in addition to gaining money management skills after completing another course. Sharon and her daughter also started attending stay and play sessions provided by Flying Start, she also attended regular sessions with mental health professionals to help improve her mental health.
Following this Sharon felt she had all the skills to manage her own tenancy and has successfully been able to move into her own home.
Sharon said "I don't think I would be where I am now if it wasn't for the support I received. The pressure and stress was taken away from me. I'm feeling much more confident and I'm very happy to be back in my own place".
* The name of the person in this case study has been changed to protect her identity.