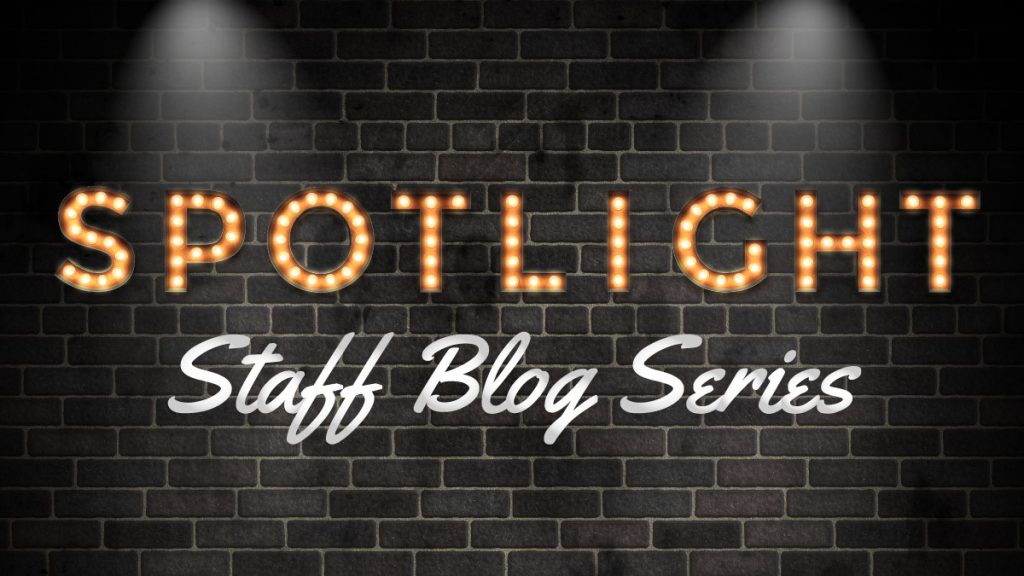 Welcome to Cadwyn's staff blog series, Spotlight.
This is where you can find out all about Cadwyn's fantastic staff and the incredible work they do. Expect to hear from lots of different departments including Neighbourhood, Corporate Services, Supported Housing, Temporary Housing and much more. We hope you enjoy reading about our fantastic staff and that you gain an insight into what Cadwyn life is like.
Today, we're hearing from Nia Rolfe – over to you Nia.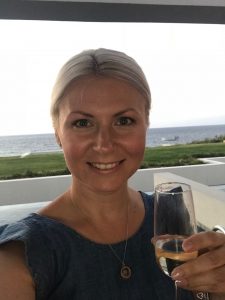 Communicating Cadwyn
I started working at Cadwyn in 2013 after seeing a job advert for a Communications Officer on Facebook.  I'd never worked in housing before and really didn't know much about it, but the job role sounded perfect for me.  And luckily I got it!
It took me a good 6 months to really get my head around everything that Cadwyn offered. There was so much more than just providing a house to someone.  Who knew that we also managed a homeless family hostel? Ran a service that helped people into education, employment, training or volunteering? Helped people to budget and manage their finances? Provided free courses and countless other opportunities?  And that's not to mention all the other housing-related stuff like the repairs and maintenance, tackling anti-social behaviour, hate crime and even domestic abuse.  The range of services was vast. And so came the task of making sure everyone knew about what we did!
Making some noise
There are so many things that I love about my job!  Getting our voice heard is just one of them.  I feel very fortunate to be part of a pretty close-knit group of communication professionals within the housing sector.  There's no competition here.  We all understand the challenges we encounter and are more than happy to share best practice and, of course, celebrate each other's victories!  Over the years we've come together on a number of campaigns with some brilliant outcomes.
The Homes for Wales campaign (led by Community Housing Cymru, Care & Repair Cymru, CIH Cymru, Shelter Cymru, Welsh Tenants, Home Builders Federation, Residential Landlords Association and RTPI Cymru) was set up to ensure that housing was a key political issue in the National Assembly for Wales elections in May 2016. The message was that everyone has the right to a decent affordable home to call their own.  The result?  A Welsh Government pledge to deliver 20,000 affordable homes by the end of the Assembly term.
In 2015 we joined forces on the Supporting People campaign and again in 2017 on the Let's Keep on Supporting People campaign, led by Community Housing Cymru and Cymorth Cymru.  The aim of these campaigns was to demonstrate the importance of the Supporting People Fund and the difference it makes to people's lives in order to protect the funding.  The result?  In 2017, the Welsh Government recognised the importance of the Supporting People programme and protected the budget for the next 2 years.
Just recently we've found ourselves fighting the corner of the Supporting People budget once again, as it was proposed to merge the funding with nine other grants to form a single new grant.  Community Housing Cymru and Cymorth Cymru responded by launching the Housing Matters Wales campaign, which included a day of action on Friday 3rd August 2018.  Our supported accommodation – Nightingale House and Hafan – both of which are receive funding from the Supporting People budget, held summer parties for their residents.  My colleague Sara and I tagged along, iphone and video camera in tow, capturing photos and video footage of those people who were living proof of the difference the funding makes.  Their messages were simple, yet hard-hitting. Without the hostel and their support worker, they'd probably be on the streets. Probably without their children.  Probably in a state of despair.  We flooded the internet with these messages and inspiring stories of how the Supporting People funding changes and often saves lives.  The result?  We are absolutely delighted that Welsh Government have listened to the sector & recognised the need for a two-grant solution with a ring-fenced grant for the Supporting People Programme.
Real people, real stories
I've worked at Cadwyn for 5 years now and I still get amazed at some of the fantastic work my colleagues do. I'm inspired by the stories of courage and determination of the people they help at a point where their future seems at its bleakest. But getting to hear these stories can often be quite challenging.  You see, to these people who make that difference, it's really just their day job.  To them, helping a young family flee domestic abuse is part of what they do.  They wouldn't think twice about helping someone to fill out a long and complicated form to make sure they were receiving all the benefits they were entitled to.  If supporting someone meant going to their home to personally drive them to their first day on a course, then that's what they'd do.  So that's why none of these things are seen as newsworthy to them. And why finding out about these stories can also be quite challenging for me!  But when we do find out about them, the impact of sharing them can be extremely powerful, as the above-mentioned campaigns have demonstrated.
I feel a tremendous amount of pride to be able to work alongside such incredible people. They know their stuff.  They have the biggest hearts.  They put everyone else's needs first.  And if I ever found myself in a difficult situation, I'd feel reassured knowing that there were people like them out there to help.
And that's why I'm quite happy to continue being the messenger!