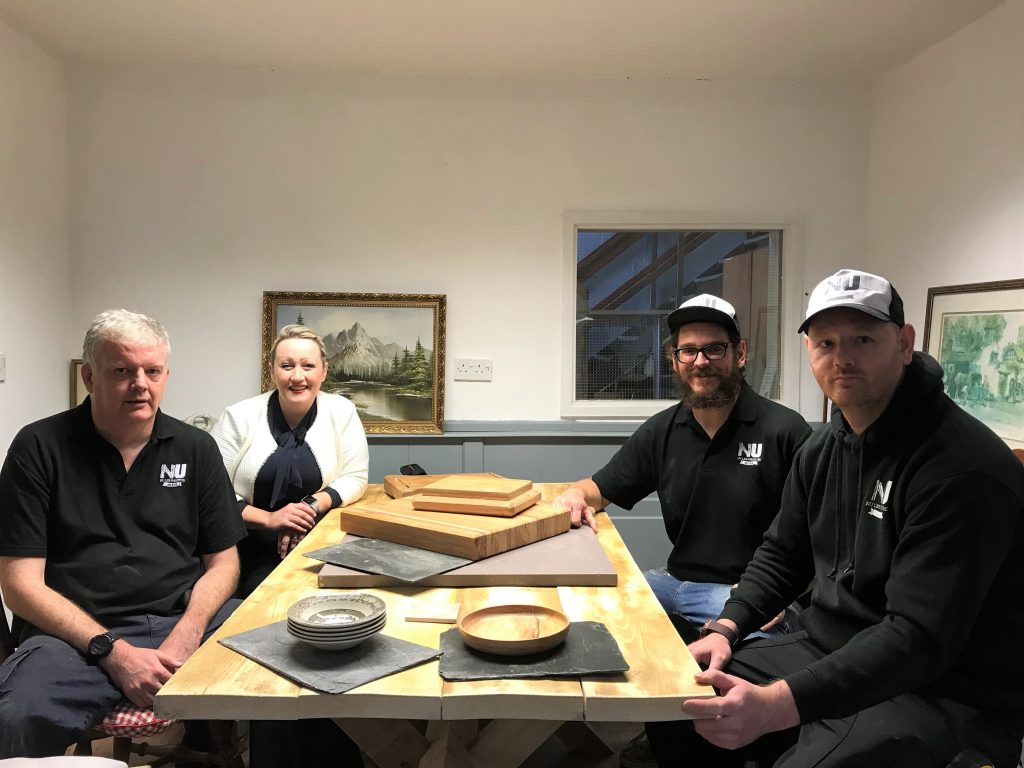 Today, the Minister for Housing and Regeneration, Rebecca Evans AM, visited Nu Life Furniture, the life-changing Cardiff social enterprise that furnishes homes affordably, and offers employability boosting placements for people who need them most.
NuLife's drive comes from its dedicated staff team, made up largely of volunteers, who are delivering a substantial 330 hours of volunteering each and every week. These placements offer the chance for skill and confidence building and have to date supported 25 people back into work.
Nu Life received continuation funding from the Big Lottery this year due to the impressive outcomes of the project. Since its launch, Nu Life has provided over 10,000 volunteering hours every year, furnished over 500 homes affordably, and saved in excess of 100 tonnes from going to landfill.
Ben Hodge, Project Manager and one of the founders of Nu Life said: "NuLife has become a mainstay in the third sector, improving communities and lives by selling affordable furniture and offering accessible, person centred work placements that make a real difference."
Minister for Housing and Regeneration, Rebecca Evans AM, said: "I was delighted to see first-hand the innovative approach being employed here to reuse materials and provide affordable furniture to people on low incomes, while also diverting many tonnes from landfill. Combatting homelessness is one of my key priorities, so I was especially pleased to learn more about this project through which residents, having found a property, are able to affordably furnish it and help turn a house into a home."
Nu Life is open to the public between 9 am and 3 pm Monday to Friday at Unit 2 Anchor Industrial Estate, Dumballs Road. There is a range of affordable home furnishings and white goods available in addition to custom and bespoke furniture. For more information or if you'd like to find out more about supporting Nu Life by donating furniture or volunteering please contact them on 029 2034 2695.