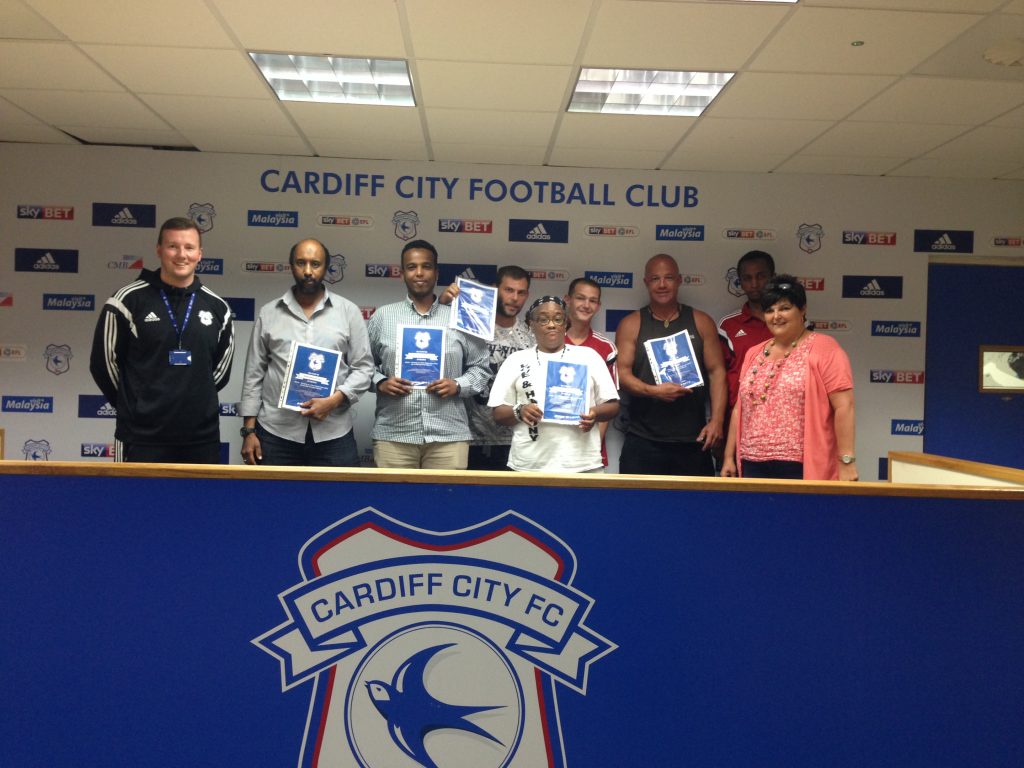 Cadwyn would like to congratulate seven of our tenants who completed the Security Industry Authority (SIA) course that was run in partnership with the Prince's Trust. By completing this course they have gained a SIA license which is an essential qualification if you want to work in the security industry.
Alessa Hill Community Employment and Training Advisor at Cadwyn said " I would like to thank CanDo Lettings who provided funding for five spaces after raising money from a recent charity golf day. I'd also like to thank the Cardiff City Foundation for providing their facilities and the Prince's Trust. This has been an amazingly successful pilot project opening up new employment opportunities to Cadwyn tenants and we will hopefully see some of the participants gain employment over the next few weeks."
If you would like to receive support to find employment please contact Realise Your Potential.