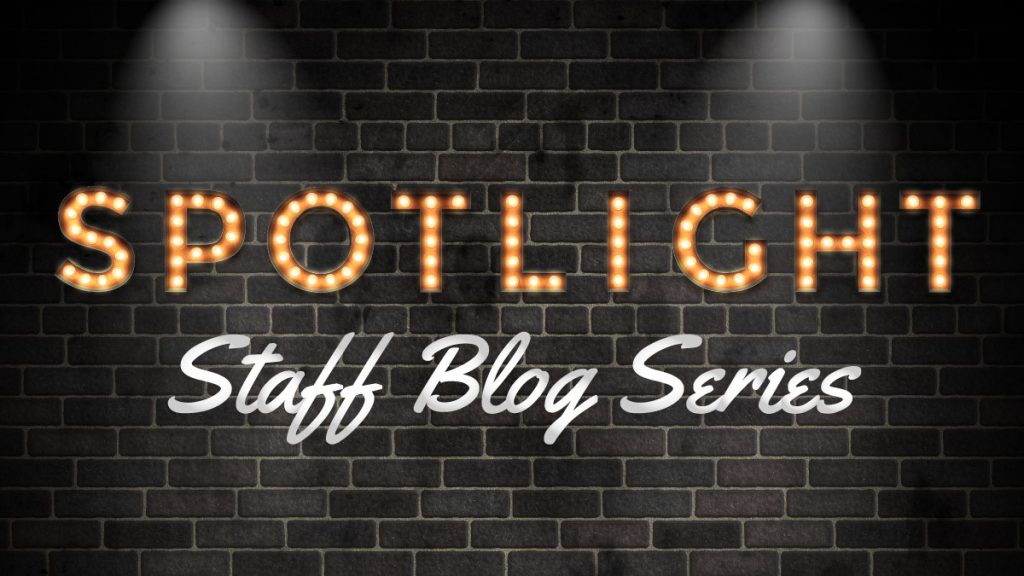 Welcome to Cadwyn's staff blog series, Spotlight.
This is where you can find out all about Cadwyn's fantastic staff and the incredible work they do. Expect to hear from lots of different departments including Neighbourhood, Corporate Services, Supported Housing, Temporary Housing and much more. We hope you enjoy reading about our fantastic staff and that you gain an insight into what Cadwyn life is like.
Today, we're hearing from Neil Tamplin – over to you Neil.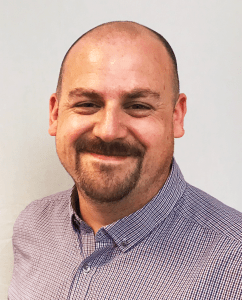 Hello, my name is Neil Tamplin, I work in IT and I've been with Cadwyn for 9 years.
Broadly speaking I help people with technology. It's interesting to think about how that has changed from when I started working in IT in the early 2000's. Computers were big chunky boxes that lived on people's desks. The technology was generally expensive, unintuitive and used sparingly by most people for fear of breaking things. The internet was viewed as a bit of a luxury item that only a chosen few would have limited access to. In many ways, if you wanted to do anything involving technology, you had to have a pretty good understanding of how it worked before you got started.
Fast forward to the present day and technology has been made relatively affordable, widely obtainable and far easier to use. I can ask Alexa to deliver a pizza to my door or have a video chat with relatives on the other side of the world, all without needing to know about the underlying technology that makes it possible. And in essence, that's what much of my work looks like now. Understanding what people need to do, and then putting the technology in place to do it without inadvertently getting in the way.
I really enjoy the variety that this job offers. Cadwyn delivers a diverse range of services, many of which are supported by technology in some manner. To understand how I can best help people I usually need to spend some time learning how other parts of the organisation function. This is actually really great because I'm generally curious about how things work and I love helping people solve problems, so it feels like a good natural fit. I'm a firm believer in using technology for good and I'm on a mission to digitally enable social housing to ensure it is fit for an age where many of us regularly carry Internet connected supercomputers in our pockets & bags.
In practice, that means giving people the choice to manage the entirety of their tenancy via whatever technology they've got. It means digitally enabling colleagues to make their workload as easy and efficient as possible, freeing them up to do the important stuff that humans do well. It means providing an opportunity for training and support so that everyone can make the most of the technology they've got access to.
But it's not just about focusing on the digital stuff to the exclusion of everything else. Some people prefer being able to talk to our staff, either in person or over the phone. And we can make these interactions better by ensuring everyone has access to the right information at the right time to get things done as frictionlessly as possible.
I'd say the current challenges are around clearly understanding what people need to do and then knowing how best to design the process and the technology to support and enable that. This approach of thinking about people's needs first helps avoid situations where we're throwing technology at things that aren't really a problem. Managing complexity is the other thing I think about a lot. It takes surprisingly little effort to make anything overly complicated or clunky, so we have to invest quite a lot of hard work in making things as easy to use as possible.
Co-workers are often surprised when they ask me a question and I open Google to find out the answer. One of the things about working in a technology field is that everything is changing all the time and knowledge tends to go out of date pretty fast. I use social networks like Twitter for a similar reason. To be curious about what other people are doing and continuously learn how to do things better.
It's really difficult to predict the future because it's constantly shifting. It's amazing to see how rapidly things like 3D Printing and Virtual Reality and developing, particularly in the context of building more affordable housing, but it's often hard to tell what's a short-term fad and what has a genuine use (3D televisions anyone?). The best way we've found to tackle this uncertainty is by carrying out small experiments. If we're not entirely sure that a product or service is the right fit for the future, we'll try and get it into people's hands for a limited amount of time and gather feedback to see if it's useful or not. This helps us manage risk when taking bets on the way we'll work in the future.
At the moment these experiments are mostly conducted around near-term things that are already commonplace elsewhere like 'working in the cloud'. But it would be great to widen this approach to cheaply and rapidly test other potentially transformative technologies (like 3D printing and VR) and link up with other housing associations & public services to distribute the learning and put the useful stuff into practice.
There are certainly exciting times ahead!