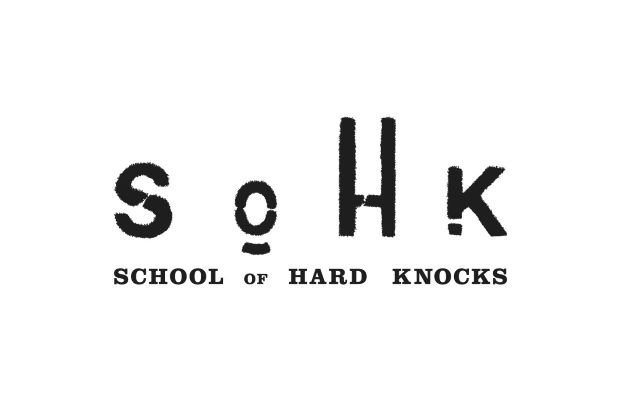 A Cadwyn tenant has recently found a new passion for life after taking part in a sport and skills course. Neil Thomas, who's been a Cadwyn tenant for over seven years, signed up for the School of Hard Knocks (SOHK) rugby course which took place in Cardiff last month.
By using rugby as a teaching tool, the SOHK work with unemployed adults by delivering life and employability skills such as goal-setting, anger and fear management, team building, CV-writing and interview preparation.
Cadwyn's Realise Your Potential (RYP) scheme, a free service which helps people get into employment, put Neil in touch with the SOHK.
Alessa Hill, RYP Community Employment and Training Advisor, said:
"I am tremendously proud of Neil's achievement, this really was outside of his comfort zone and I'm so pleased that he took part in the course. It was a massive challenge getting Neil to sign up to the course. I have worked with Neil on and off for 4 years, arranging numerous courses and training opportunities for him, none of which he finished. I think the difference this time was Neil's motivation to make some positive changes in his life and the way the SOHK  coaches instantly built a rapport with Neil and sold the benefits in a no nonsense way.
"The change in Neil having completed this course is indescribable. His confidence has increased tenfold, he is no longer negative about everything and is keen and motivated to start the next part of his journey. He's passionate about finding employment and to be a positive role model for his children. I'm determined to keep Neil's momentum going and am confident that Neil will secure paid employment in the very near future.
"I can't speak highly enough  of the SOHK, it's been a privilege working with them over the last few weeks. Everyone involved is passionate and focused and they pitch the course perfectly to meet the needs of all participants. They really are an amazing team of people. What Neil achieved through the SOHK is priceless. The course has helped so many individuals to increase confidence and self-esteem, reduced social isolation, improve mental well-being and most of all given participants hope for the future."
Take a look at this video to learn more about Neil's experience:
Cadwyn's Realise your Potential scheme is a free service offered by Cadwyn which helps people get into employment. The service might benefit people who are now on Universal Credit and need help to look for work. The service provides support to all Cadwyn tenants and people in the local community. Participants benefit from one-to-one coaching and advice from a team of experienced advisers. This support includes: confidence building, CV writing / job applications, accessing courses, training or education, work placement / apprenticeships and volunteering opportunities. For more information click here: http://www.cadwyn.co.uk/realise-your-potential/