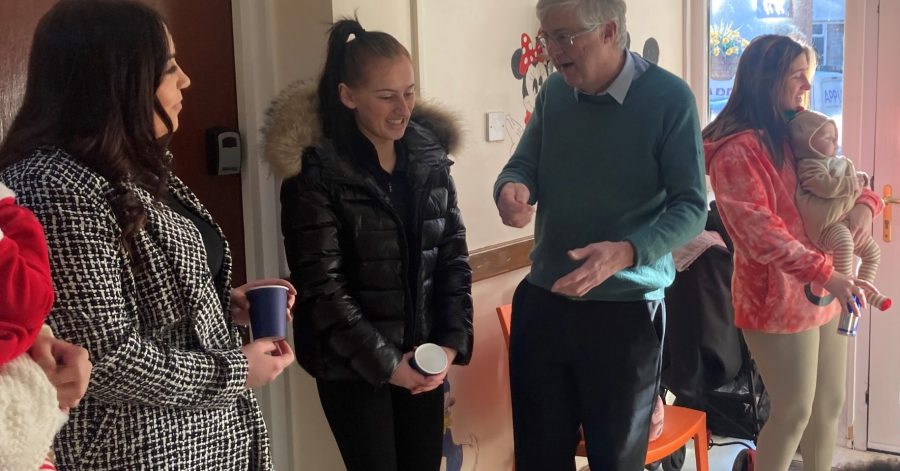 First Minister and Cardiff West MS Mark Drakeford helped spread festive cheer as he visited Hafan by helping Santa give Christmas presents to children living at the scheme in December 2022.
Hafan is a supported housing project by Cadwyn Housing Association and is based in Ely. The Hafan project supports single mothers with young children experiencing homelessness. The centre provides a safe and welcoming space for residents and empowers parents to achieve independent living in a nurturing environment.
Mr Drakeford met with many of Hafan's residents during his visit and toured the centre. He later stepped into Santa's Grotto to support with handing out presents to the children.
Catrin Stark, Director of Housing and Communities at Cadwyn, said: "It was wonderful to see all the children smiling as Santa arrived and I'd like to offer a huge thank you to Mr Drakeford for being such a great help. It was fantastic to have him involved with all the families and to see the work at Cadwyn in supporting tenants to get back on their feet and thrive especially in challenging times."
The First Minister said, 'It was great to visit Hafan in Cardiff West to hear from staff and residents about the important work going on to support young families. This work is particularly important at a time when so many people are facing challenges, and it was very useful for me to have the chance to learn more about the experiences of everyone at Hafan.'
Cadwyn launched its Christmas Toy Appeal in November 2022, to ensure all 60 children living at their supported housing projects this year received a gift on Christmas Day. Thanks to the generosity of local businesses and members of the local community, the children had lots of fantastic gifts to open on Christmas Day.