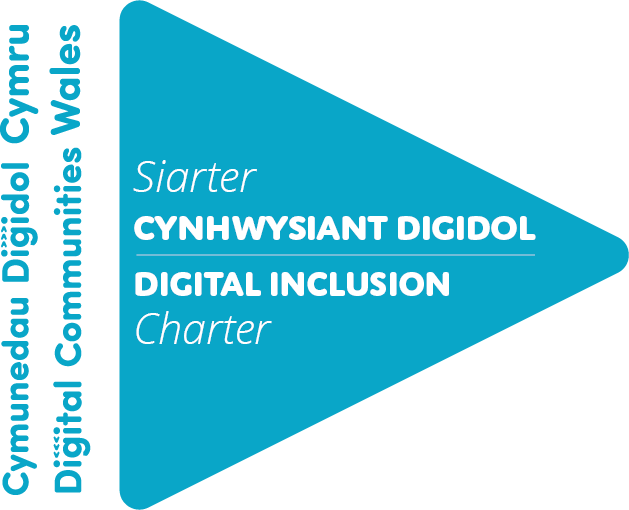 Cadwyn have signed up to the Digital Inclusion Charter, this means that we are committed to actively supporting our tenants and volunteers to learn basic digital skills.
We will work with our partners to maximise opportunities around digital inclusion to ensure our tenants and volunteers are able to access and use the internet in ways that will benefit them.
Ensuring that all our staff and volunteers have an opportunity to learn basic digital skills, and that they take advantage of this opportunity.
Ensuring that digital inclusion principals are embedded into our day to day activities
Encouraging and supporting our staff and volunteers to help other people to get online and have the confidence to develop basic digital skills, and help other organisations to embrace digital tools.
Providing support and resources for digital inclusion activities and initiatives in Wales in whatever way we can.
Sharing best practice and activity around digital inclusion with Digital Communities Wales so that our activities can be coordinated for maximum impact and measured consistently.
Building local partnerships amongst organisations which want to share ideas and coordinate activities with others in their area.
If you would like to improve your IT/tablet/mobile phone skills please contact Delyth on 029 2043 4470.